Classic Granite and Marble BLOOD DRIVE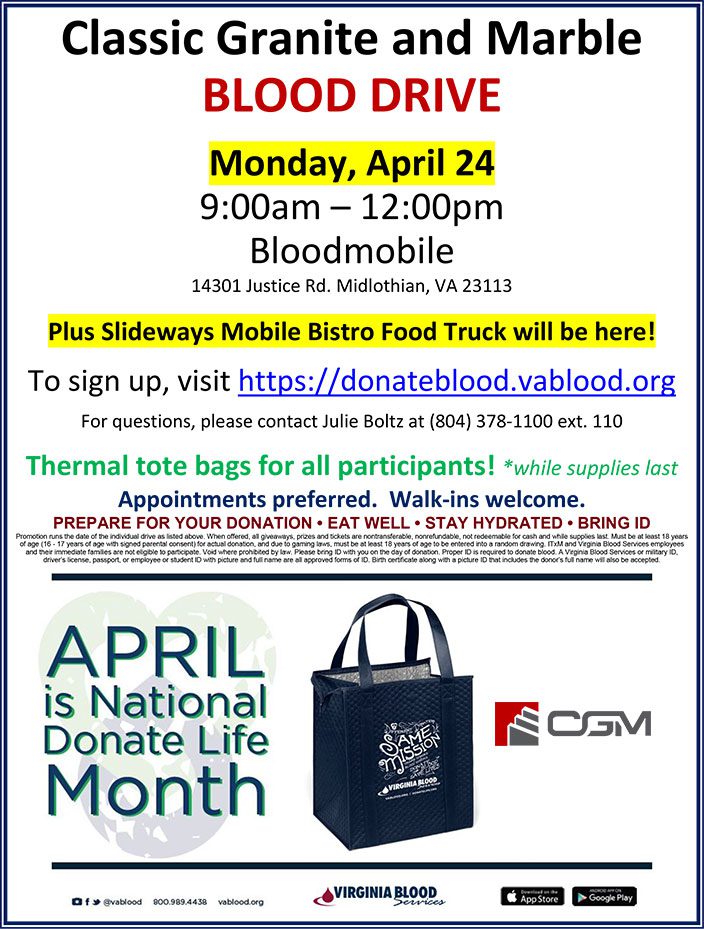 As part of our commitment to giving back to the community, Classic Granite and Marble invites you to come out for a Blood Drive on Monday morning, April 24th!  The delicious Slideways Mobile Bistro food truck will be parked on site for lunch, too. You can sign up by going to https://donateblood.vablood.org and clicking on the New Donor button.
*Be sure to eat a good breakfast, stay hydrated, and bring your photo ID*
Did I mention Slideways?? Come on out for a bite to eat whether you donate blood or not! The Mobile Bistro will be parked at Classic Granite and Marble from 11:00am until about 1:30pm, and we would love to see you there.