Getting a Return on Your Investment When Renovating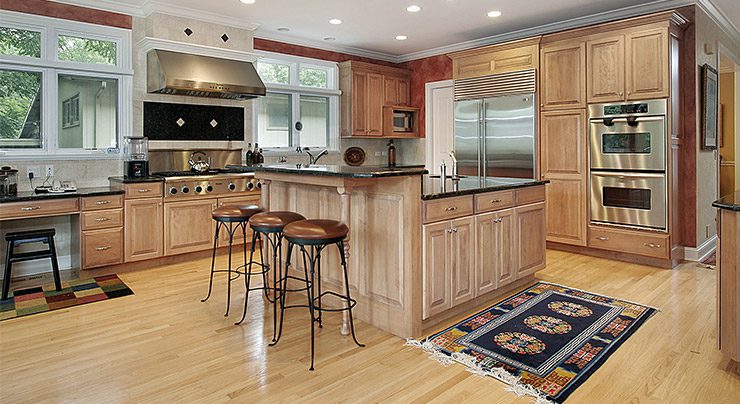 For anyone who has ever embarked on a home renovation the question that lingers the most is "Will I get my money back when this home sells?" There is not an easy answer to this question. What buyers are willing to spend depends on several factors. This can include everything from the choice of the project to the materials used, and last but not least – the value of other homes in your neighborhood.
It is very important to have a good idea of what your improvements may be worth. If you plan to invest more in your renovations because you plan to live their long-term and you aren't worried about getting your money back, then you have nothing to worry about. But, following a few guidelines you can save yourself any surprises that could be unpleasant when the time to sell does arise.
Projects that Generally Pay
All remodeling projects are not created equal. Typically, buyers will look at the kitchen and the bathroom first before they view any other part of the home. These rooms are the most costly to redo, but they are the most likely to pay for themselves in the long run, especially if you opt for high-end finishes like granite countertops. Adding a room like a master suite or a family room also leans toward faring well at resale time, since bigger homes with more space can often command higher prices.
On the opposite end, a swimming pool will hardly ever return the costs that were invested in it. Many buyers don't want to shell out more just to keep up with that type of maintenance. Another low return is a home office for the same reason. There is a limited pool of buyers who will consider a room that is designed just for working.
It is also important to keep in mind that just because a renovation is expensive, it doesn't mean the return will be higher. More often, minor improvements will have a higher yield of return. Typically painting, upgrading appliances, and refinishing surfaces will offer more of a return. The key to spending money on a renovation is to spend wisely. Product selection and design are the key factors here.
Choosing a Style that will Last
Keep in mind that in order to have your renovation appeal to most buyers, you have to not focus as much on your personal taste. You might want a room in your house that has dark wood paneling, but can you find a buyer that will appeal to. You have to think about the possibility of selling in the future when you are considering renovations.
If you want to add on a family room for example, make sure the design is in line with the original look and feel of the home. That includes ceiling height as well as moldings and windows styles. It is important to maintain the integrity of the home. Just adding a room that is a rectangular box shape on the back of your home won't cut it and it could spoil the overall appearance of the home.
Smaller projects are going to fall under the same consideration when it comes to choices in flooring, countertops, and cabinets. Try to aim for colors and styles that are neutral. Choices that are unique and funky in appearance can minimize the respective buyers that you are able to appeal to. A simpler approach is usually the best option.
Consider Your Timeline Carefully
The longer you remain in the home, the more likely you are to recoup the costs of your renovation. Home prices typically rise about five percent annually. Eventually, the money you spend on renovations will become absorbed in the property value's increase. You will also be able to enjoy your renovations during these years. You should always be ready for anything, because sometime you may have to put your home on the market sooner than expected.
Stay away from renovating under a big fad that is popular. Today, a big fad is to knock down walls and make rooms bigger. Ten years in the future, that trend may swing entirely in the opposite direction. Be careful because bathrooms and kitchens are very prone to having a look that is dated. Remember the trend of the avocado green appliances, yeah those diminished in popularity quickly.
When everything is said and done, make sure you think of your renovation as an investment. Think smart about your expenditures. Plan for the unexpected. Sometimes home renovations can be full of hidden expenditures that you never thought of. Do your homework and make sure you give your budget a solid consideration. Try to think of every detail you could need for your renovation and make sure you are complete covered for those unexpected moments. Take time out to ask for expert opinions to make sure you are purchasing the right materials as well, since that can save both time and money in the long run.