The Top 4 Types of Home Renovations to Boost Your Home's Value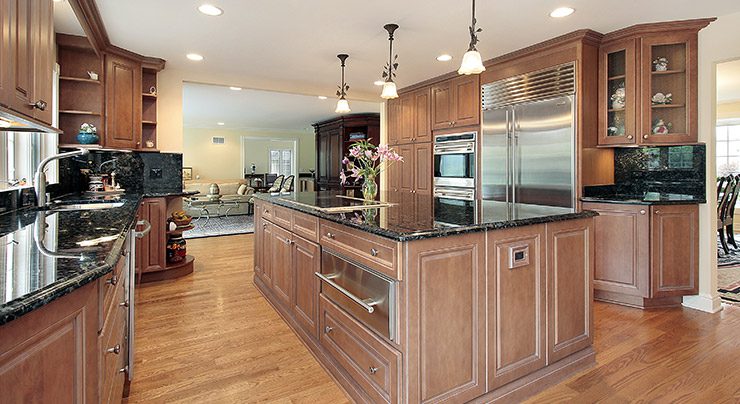 A common phrase used in real estate investing is "Fix it and Flip It." This concept is that is directly behind the idea of purchasing the home for a small amount of money, then choosing a few select remodeling projects so the property can be sold quickly. Many homeowners will make the mistake of listing their properties without fixing them up. Those who do pursue home renovation generally come out much better while sprucing up their home and giving it new life. There are many ways that you can strategically renovate your home and get a good return on your investment.
Understanding the Difference between an Investor and a Homeowner: Updating a property that is really run down will leave you feeling accomplished for sure. To do this successfully, acquire homes at bargain pricing and save money on any upcoming repairs that may be necessary. But there is a difference in doing it as an investor or doing it as a homeowner:
An investor will choose their projects carefully. They are focused on properties that will give them the best return on their investment. They want to find the best value for a minimal effort and cost. This process includes discovering the value of other homes in the area and looking for base items that already establish value in the home such as granite counter tops or crown moldings.
Homeowners on the other hand, don't follow such strategic approaches to home selection or remodeling projects. More often than not, they will invest more money into projects hoping to benefit when and if they decide to sell.
This is why it is so important to understand the four kinds of projects when it comes to home renovations:
Basic: The basics are things that any buyer would expect to find in a home purchase. This includes a relatively new roof that has no leaks, functional downspouts and gutters, solid floors, well maintained walls with new paint, a well maintenance ac and heating system, as well as many other common sense items. For an upscale property this list would include amenities that are common for that neighborhood. Now, adding these items won't increase the value of the home. It merely brings the home to a standardized level. It's typical that costs incurred with basic repairs won't be recouped on the backend of a sale.
Curb Appeal: When prospective buyers arrive, curb appeal items help the property look well. These projects won't add much in value to the home, but they will help the home be more visually appealing so the sale will move along faster. Many of the items you would expect for curb appeal include: attractive landscaping, nice green grass, fresh paint on the interior and exterior of the home, new carpet or flooring, and appliances. Staging the home is another great way to appeal to prospective buyers. When the home smells good, it creates an atmosphere that is inviting and warm. Potential buyers will feel welcomed into the home.
Adding Value: Projects that add considerable amounts of value are just what advocates of the fix & flip are looking for. These efforts usually don't go a long way to recouping any costs, however it will help the final sale and make for very happy buyers. Projects that can bring the maximum financial benefit include: siding, new windows, adding living space, and decks. You can also remodel the kitchen or a bathroom.
Personal Preferences: These projects may be nifty to you, but other people may not find them so attractive or will be willing to pay a higher price to gain them in a home purchase. In many areas around the world, amenities like hot tubs, pools, wine cellars, tennis courts, game rooms, and ponds may not be what your potential buyer has in mind. It is better to be careful than overzealous here. Just be sure that any additions you are adding are a benefit to the home itself. This will make it more attractive to potential buyers this way. Take your time and think your personal preferences through.
House vs. Home: No matter what project you are considering, be sure to remember that your residence isn't just a random house, it is your home. If you don't ever plan to sale, then add all the amenities that are important to you within your available budget. If you think you may sell, then only add the most basic of items to make sure the house is up to par with the rest of the neighborhood. Avoid undertaking huge renovations expenses just to attempt to increase the property's value. Even when you do add projects that are supposed to increase the value, chances are you will end up spending more than needed.