5 Popular Granites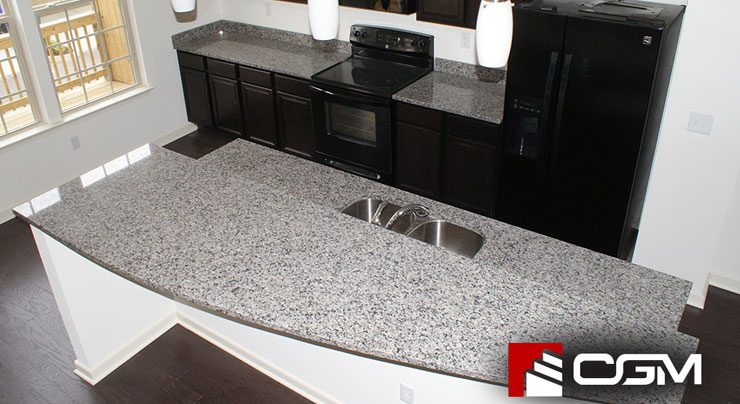 There are a numerous amounts of natural stone choices in the marketplace, therefore selecting the right countertop material is a monumental decision. This can cause a mental strain for an abundance of homeowners. Due to the immense amount of options, it is wise to do some research on the different materials, colors, edge profiling and how these choices can complement the rest of the room.
         Granite is in very high demand for homeowners due to the features it offers. It is durable, extremely strong, has vast amounts of colors and finishes. The colors in the marketplace vary from extremely popular to eye-popping exotics. The following discusses some of our most popular colors and how they may be the perfect match for your kitchen.
Fantasy Brown
         Fantasy Brown is a beautiful granite from India. It is mostly composed of warm shades of neutral browns, taupes and beiges. This material will work well with any style kitchen and pairs with almost every cabinet color. Since this granite has neutral tones throughout, you can create a cohesive look but using nickel or bronze hardware on the cabinets, lighting and plumbing fixtures.
Santa Cecilia
         Santa Cecilia is a classic and popular granite from Brazil. It has a very consistent pattern with light yellow, honey highlights and bursts of burgundy. This speckled granite makes for a perfect kitchen counter with warm brown cabinets.
Luna Pearl
         Just like Fantasy Brown, Luna Pearl also comes from India. It is another very consistent pattern granite, with specks of black, white and gray. Due to the color of this stone, it brings out the clean, crisp lines of white cabinetry. Luna pearl harmonizes beautifully with white appliances. If you don't prefer white cabinets and appliances, luna pearl honed would pair perfectly with natural wood tones.
Typhoon Bordeaux Gold
         Typhoon Bordeaux Gold is an elegant, Brazilian stone with dramatic veining and rich colors including deep red, cream, gray and brown. Typhoon Bordeaux Gold will pair well with cream or beige cabinets. If you want to create a more dramatic, warm feel, this stone will also pair elegantly with cherry wood or a deep mahogany cabinet.
White Mist
         White Mist is a natural stone imported from China. It is a finely-grained stone, with a consistent onyx and white speckled pattern. The freshness of white with a mixture of black gives a luxurious, classic look. If you have a large kitchen and want to add some dynamic, this granite will give you the choice of a solid black or white on the perimeter as well as cabinets.
         These are only a few of the hundreds of colors on the market but it is a good start for those who are considering a kitchen or bathroom remodel. Please take into consideration that granite is a natural stone which is created by mother nature meaning no two slabs will be alike. As you prepare to upgrade your kitchen or bathroom, please visit our showroom and speak to a consultant about what options might be best for you.