How to Make the Most out of Your Counter Space When Entertaining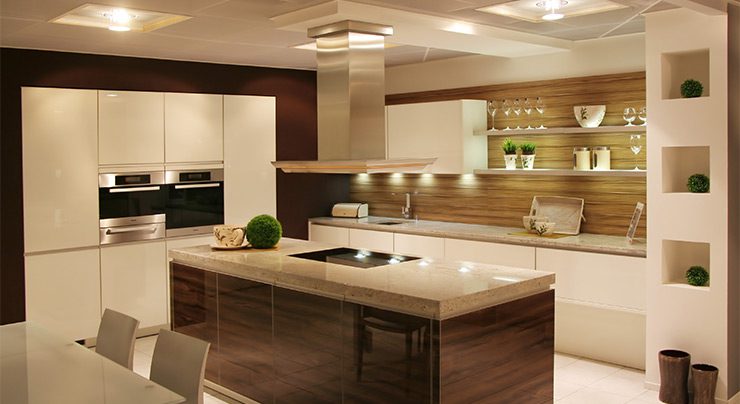 In a smaller kitchen there is a constant battle for space. In reality, no matter how large the kitchen is people generally want more; sometimes the most luxurious of living spaces are severely lacking in the area of kitchen space. If you have a small family or live alone this may not be an issue the majority of the year, however, when it comes time to bring your extended family or friends together for a big meal, a small kitchen space can be a real challenge. If you suffer from a lack of space in the kitchen and are unable to pull off a remodel there is hope. There are many new products available that can help you add in new space to work with. You can make the most of your small space when you keep the following tips in mind:
Choose Furniture that is Multi-Functional
For any space, especially a small one, the key to entertaining is to make the most of what is available to you. For example, if there isn't room for a large dining room table, a coffee table will do just fine. Throw some pillows on the floor and invite your guests to sit on the floor around the coffee table. This is a comfortable and casual setting. If space allows for a dining room table, find one that has extra panels or leaves that can be folded out. This will give you additional space to help with meal prep or to be able to make room for larger groups of guests.
Simply Rearrange the Guests
Most people arrange their furniture so that it is most comfortable for themselves. The type of configuration you have selected may not be suited optimally for your guests. When company is expected take time out to rearrange the furniture and move things around a bit. Make furniture and chairs more accessible. Move furniture that is unnecessary to the outer edges of the room. The goal here is to create a space that encourages plenty of conversation.
Go Buffet Style
When space is limited and you still want to have dinner with guests, set up a buffet. This is a great way to conserve space while you make sure every guest is easily served. This removes the need for a formal table setting and guests can mingle during the meal. If the counter space is full of utensils and dishes it might be time to utilize some of your excess vertical space. Maybe utilize some cake stands or add in some moveable shelves to free up the counter space.
Instead of Dinner, Try Cocktails
If you find your kitchen is so small it won't accommodate a dinner party, then think about offering wine and cocktails instead. All you need is a few staple liquors, mixers, a few bottles of wine, and maybe a few beers. When guests begin arriving you can offer them a refreshing drinks or even your own signature cocktail. Fill up the sink with ice to allow the bottles or cans time to chill. This also creates easy access for self-service.
Go the Casual Route
Keeping things casual is the easiest route to go when you are entertaining in a small space. Even in the roomiest settings a formal gathering is hard to pull off. But keeping it fun and low-key with just a few friends makes the event feel welcome. Home is where your story starts, so it is important to make the most of your entertaining.
There are many ways you can maximize your small kitchen space in terms of storage and workspace as well. You can try:
Separating and lifting up Smaller Appliances
You probably have many small appliances that you use quite often, but are hogging the space on your countertops. If so, consider adding in a Rev-A-Shelf Chrome Mixer Lift. It can be installed underneath a cabinet or a sink and it can hold small appliances up to 60 pounds like a blender or mixer. It's easy to operate. Simply pull out the shelf and the lifting mechanism will raise upward to the level of your countertop. After you are finished just give the release lever a tug and the mechanism will move back under the cabinet.
Consider a Moving Cart
When it comes to needing more counter space, a rolling cart is just the thing to invest in. It will give you a chance to have additional work space. Just make sure you have a place to keep it so it is out of your way when you are not using it. You can find roll and fold options that may be more practical for your situation. It unfolds just like a ladder and when it's compact when closed for easy storage. This a great way to make the space in your kitchen useful. You can also use it when you are entertaining to place a snack tray on or a drink tray!